At our Pasadena, CA ZO Skin Centre®, we can treat your delicate facial skin with an innovative new technique call DermaFrac™. Safely used for all skin types, the DermaFrac™ treatment essentially takes microneedling to a higher level of therapeutic quality by infusing serums deep into your skin. The DermaFrac™ treatment can also be used as an alternative to laser resurfacing. Without the need for anesthesia, it is rolled over the skin with a handheld device in short passes. Many of our patients report that this treatment is comfortable and leaves their skin feeling fresh and renewed. If you would like to have a DermaFrac™ treatment, please come into our office for a skin analysis and consultation. Our team will recommend which treatments and serums are right for your skin condition.
DermaFrac™ Reviews
"Just need to be honest for sec, I seriously feel like i've tried almost all the skincare places/people in los angeles and cannot stand the fact that i've never known about ZO skin center until now. I, also, completely loathe the fact that i've wasted thousands of dollars on other estheticians who did not understand my skin and all the money i put into products and facials never brought the same results that these guys have AND I've only had three treatments here so far. Claudia handled all of my skin needs and after seeing her three times, I decided I am not going anywhere else. I've received lasers, peels, facials of all kinds, and nothing compared to the service i received from Claudia who truly cared for my skin and addressed all my concerns. The most important thing I want to say up font though is the fact that ***they are affordable*** and do not rip you off. you will 100% get your money's worth. I am not joking because I have been bamboozled by so many facial, skincare centers and due to my clear vulnerability and desire to perfect my skin, I have handed people money for nothing. A deep cleansing facial is UNDER $200 and a dermafrack treatment is ALSO under $200. They also don't shove products in your face and force you to purchase anything you don't want or need. Claudia gave me a free cleanser and only had me to use their cleansing pads ($35.) She also taught me the beauty of simplicity by using less products on my face. So, i'm not quite sure how/why everyone is saying they make you buy products... my experience here has only been peaceful, calm, and most importantly, simple. I used to go to RejuvaYou in pasadena for my Spectra Laser treatments, but after raising the price of each treatment to $300 this past January, I decided to search for another option. I found ZO Skin Center which immediately made me feel apprehensive, or rather, intimidated, by the name "Obaji" who we all know touts greatness in their products. I literally thought, "this place is going to empty my pockets for certain." Well, I was wrong. My skin has never looked better than any laser treatment I received and Claudia really understood what I needed. After just one visit, my skin was clear and smooth and I left paying half of what I'd pay for a Spectra Laser treatment at RejuvaYou. My second treatment was the dermafrack, which to be honest, is extremely painful and hard to undergo, but well worth it. Just running my hands across my cheeks in the shower has never felt so smooth. i highly recommend getting that done. I have also never received so many compliments about my skin and its new complexion. I 100% recommend ZO skin care and please ask for Claudia. She has literally been a life-saver for me."
- F.O. /
Yelp /
Mar 08, 2018
Previous
Next
You may have been looking for a new way to help the appearance of your facial skin, and we can now provide candidates with DermaFrac™ treatments if they qualify. These patients may have one or a combination of the following skin conditions:
Signs of aging: wrinkles, fine lines, age spots, and skin laxity
Thin skin
Active acne, acne scars, blackheads, whiteheads, and enlarged pores
Dry, rough skin
Damaged skin from sun overexposure, sun spots, and more
The DermaFrac™ treatment is very similar to microneedling; however, it includes one extra step. Once the needles penetrate the skin, the DermaFrac™ will infuse and inject serums at the same time. The great news is that we can implement different serums for different skin conditions:
Hyaluronic acid: Rehydrate dry, lackluster skin

Lactic and salicylic acids: Clarify the skin

Kojic acid: Brighten skin that is marked with dark patches or pigmentation spots

A mixture of peptides: Rejuvenate the skin and boost collagen and fibroblasts for subtle results
Once you have had a skin consultation and have decided that DermaFrac™ is an essential skin care treatment that you would like to have for your skin, we can schedule your appointment. You may be able to have the treatment on that same day. Our experienced medical aestheticians will take you to our facial treatment room, which will be prepared for your treatment in a relaxing setting. After a gentle cleansing, the DermaFrac™ will be rolled over your facial skin. The holes made by the microneedling are so minuscule, they will not damage your skin. It is enough, however, to trigger the healing response in your skin.
No matter which serum we suggest for your DermaFrac™ treatment, you should have a relaxing treatment with no downtime. Your skin should feel rejuvenated and supple. Some of our patients even apply makeup to their skin before leaving our office. During your consultation and explanation of how DermaFrac™ works, we will also set up a schedule for additional treatment sessions for optimal results.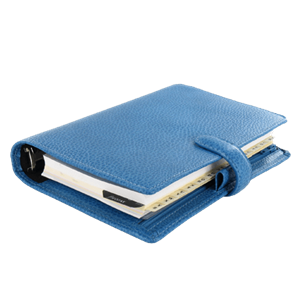 Plan Your Procedure
Average Cost

From

$195

Average Procedure Time

60 Minutes
Contact Us
The benefits from this tailored treatment will be evident in just one treatment. It is necessary to have multiple treatments in the beginning, spread out between weeks. Then you should only need maintenance treatments. Get a luminous, moisturized skin tone with our DermaFrac™ treatment at ZO Skin Centre® Pasadena.
Related Treatments