Fade away fat cells under your chin with Kybella® injections at ZO Skin Centre® Pasadena, CA. Kybella® (deoxycholic acid) is a fantastic Food & Drug Administration (FDA)-approved injection formulated to target stubborn "double chin" fat. Having lived with a double chin for years, many patients of all sizes (you do not have to be overweight to have submental fat) now enjoy their facial profile without surgery. This nonsurgical treatment is performed by our experienced, certified Kybella® injectors for men and women over the age of 18. Once injected, Kybella® shrinks the fat cells so that your body can naturally eliminate them. This treatment is performed in a series of 3 – 6 appointments, which is dependent on how your body reacts to Kybella®. Your double chin will gradually look thinner between your injection sessions. Call and schedule a private appointment at the ZO Skin Centre® to see if you qualify.
Reviews
"Anita Gardner NP is the Best! I come to see her for my Health Infusions. At ZO, beauty is not just about skin deep, my monthly visits at ZO for my Facials with Claudia and IV Theraphy with Anita help me look and feel better inside and out. Thank you to the ladies of ZO Skin Centre in Pasadena, I love the Power of Blue ... Anita Gardner, Claudia, Natalia, Shelly, and Angeli xoxo"
- Y.S. /
Yelp /
May 26, 2018
"Love getting my facials here. I've tried the hydrafacial and brightening. Both were amazing! I was afraid of the extraction process but it was not too painful at all. Natalia is very gentle and knowledgeable. She explained everything throughout the entire process. Everyone here is super friendly and professional especially Shelly at the front desk. She is the BEST!"
- J.F. /
Yelp /
Apr 30, 2018
"Great facial from Claudia. My skin is always glowing after. Maybe they should think anout adding a 2-3 hr special - I'd be in Heaven"
- S.W. /
Yelp /
Apr 06, 2018
"Just need to be honest for sec, I seriously feel like i've tried almost all the skincare places/people in los angeles and cannot stand the fact that i've never known about ZO skin center until now. I, also, completely loathe the fact that i've wasted thousands of dollars on other estheticians who did not understand my skin and all the money i put into products and facials never brought the same results that these guys have AND I've only had three treatments here so far. Claudia handled all of my skin needs and after seeing her three times, I decided I am not going anywhere else. I've received lasers, peels, facials of all kinds, and nothing compared to the service i received from Claudia who truly cared for my skin and addressed all my concerns. The most important thing I want to say up font though is the fact that ***they are affordable*** and do not rip you off. you will 100% get your money's worth. I am not joking because I have been bamboozled by so many facial, skincare centers and due to my clear vulnerability and desire to perfect my skin, I have handed people money for nothing. A deep cleansing facial is UNDER $200 and a dermafrack treatment is ALSO under $200. They also don't shove products in your face and force you to purchase anything you don't want or need. Claudia gave me a free cleanser and only had me to use their cleansing pads ($35.) She also taught me the beauty of simplicity by using less products on my face. So, i'm not quite sure how/why everyone is saying they make you buy products... my experience here has only been peaceful, calm, and most importantly, simple. I used to go to RejuvaYou in pasadena for my Spectra Laser treatments, but after raising the price of each treatment to $300 this past January, I decided to search for another option. I found ZO Skin Center which immediately made me feel apprehensive, or rather, intimidated, by the name "Obaji" who we all know touts greatness in their products. I literally thought, "this place is going to empty my pockets for certain." Well, I was wrong. My skin has never looked better than any laser treatment I received and Claudia really understood what I needed. After just one visit, my skin was clear and smooth and I left paying half of what I'd pay for a Spectra Laser treatment at RejuvaYou. My second treatment was the dermafrack, which to be honest, is extremely painful and hard to undergo, but well worth it. Just running my hands across my cheeks in the shower has never felt so smooth. i highly recommend getting that done. I have also never received so many compliments about my skin and its new complexion. I 100% recommend ZO skin care and please ask for Claudia. She has literally been a life-saver for me."
- F.O. /
Yelp /
Mar 08, 2018
"I booked a hydrafacial with Natalia and had a wonderful experience. Natalia is knowledgeable and patient -- explaining the entire process and products. My skin felt cleaned and bright. I would definitely recommend this facial to boost your skincare regime."
- J.C. /
Yelp /
Feb 09, 2018
Previous
Next
You may be considered to be a candidate for Kybella® injections if you meet these stipulations:
You are 18 years of age or older
You have great skin elasticity in your neck area
You have loose skin on your neck or jaw line
You are not currently pregnant or breastfeeding
You have moderate-to-severe submental fat that will not go away regardless of diet and exercise
You have infection-free skin on the chin and neck
You are willing to try a nonsurgical treatment for your "double chin" instead of invasive surgery or surgery is not an option for you
You have medical conditions that make it hard to swallow, blood clotting disorders, or allergies to any ingredient in the medication
Of course, we will go over a thorough list of medical questions, perform a physical examination of the treatment area, and go over the details of your personalized Kybella® treatment plan.
During your treatment session, you will be in one of our minor procedure rooms to be prepared for your injections. Our medical team will gently ready your chin area; the area will be cleansed. If the pain is a concern, we can administer a numbing gel to your skin before the needle is inserted. We will apply a chin grid just like a temporary tattoo. This will allow your injector to give you precise injections on your skin. Using a fine needle, the Kybella® will be injected right under the skin at each dot of the grid. Once all of the dots have been injected, we will provide you with an ice pack to help with the swelling and slight burning sensation you may experience under your skin. If you feel the after burn, please know that is the deoxycholic acid working on your fat cells. This side effect should resolve itself within the day of treatment. You will have swelling and redness in the area, and you should use an ice pack to soothe until the sensations fade away. Most of our Kybella® patients need 3 – 5 treatment sessions spread out a month apart. This can be determined by the amount of submental fat treated with Kybella® or how fast your body reacts to the drug.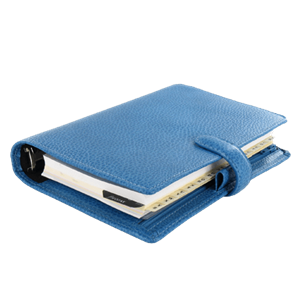 Plan Your Procedure
Average Procedure Time

30 Minutes
Contact Us
Are you imagining your life without a double chin? Sounds amazing, doesn't it? Schedule your Kybella® consultation at the ZO Skin Centre®. Make your dream of having a slim facial profile become a reality. Watch in real time as the area of your chin shrinks without having an invasive surgery. Then you can finally say "goodbye" to your double chin. Call today to get the process started.
Related Treatments