Increasingly popular for both women and men in the United States, buttocks augmentation can help to enhance the volume and shape of the butt. Although there are different surgical alternatives (buttocks augmentation with implants or a Brazilian butt lift using a fat transfer) that can help you achieve a fuller look, ZO Skin Centre® is pleased to offer a nonsurgical buttocks lift at our practice in Pasadena, CA. With Sculptra® injections, you can have a rounder butt without stitches or a lengthy healing time. If you don't want surgery or do not have sufficient body fat to have a Brazilian butt lift, then our skilled injectors can help you get a shapely lower body with dermal fillers. Contact ZO Skin Centre® Pasadena, CA practice to begin your Sculptra® butt lift treatment plan.
Reviews
"As always I had a great experience. My facial was done professionally by Claudia. She is excellent! She is very knowledgable and had great hands. Will be returning again!"
- D.L. /
Yelp /
Mar 12, 2021
"It was a great experience with Zo skin, this is my first time to try E-consult during the COVID. I placed the products with clinic and request for shipping to my house. Looking forward to seeing the changes of my skin."
- C.C. /
Yelp /
May 27, 2021
"I am truely happy with Zo Skin Health products and the service of their health care providers. The Obaji medical staff make me feel welcomed and truely care about my journey to healthy youthful skin!!"
- S.W. /
Yelp /
Apr 29, 2021
"Anita was very helpful and explained thoroughly her plan for my facial treatment. The staff are professional especially with the COVID 19. They made sure they sanitize the room every after use. I will definitely recommend them  to my friends and family."
- A.S. /
Yelp /
Feb 28, 2021
"Our family has been using their products for the awhile now. We love them. Recently I started dealing with Shelly at the Pasadena location and she is quick and Efficient! Be sure and try them- you won't be sorry!"
- S.P. /
Yelp /
Feb 26, 2021
Previous
Next
ZO Skin Centre® Pasadena, CA performs the Sculptra® butt lift for people of all ages. You might be a good candidate for the Sculptra® butt lift if you'd like a rounder, fuller butt without surgery. Nonsurgical butt augmentation can help if your butt is naturally flat or if you have lost volume because of significant weight loss or aging. Most patients prefer nonsurgical butt augmentation compared to the time and cost required to get a surgical buttocks augmentation using implants or a fat transfer (commonly known as a Brazilian butt lift). In your initial consultation, one of our team member will explain your treatment choices after listening to your concerns and goals.
During your first appointment, your unique treatment plan will be developed to help ensure you receive your desired outcomes. As soon as your treatment plan is made, the Sculptra® injections can be placed into your buttocks using a thin needle. Even though this should cause little to no pain, the injector may use a numbing cream to decrease discomfort. Many injections are done in layers at several points on your butt to create even layers until the desired results are reached.
The Sculptra® butt lift is a nonsurgical procedure, so you'll be able to leave our office and return to your regular activities following your treatment. For a few days following your procedure, you might have mild redness, bruising, or swelling in and near the injection sites, which should fade quickly. Sculptra® injections increase the natural collagen levels in your skin and gradually increase volume, so it can take a few weeks or months to get your final results. Your injector will create a custom treatment plan based on your concerns and goals, but typically patients need 2 – 3 sessions performed approximately one month apart to get their ideal results. While some of the Sculptra® may be reabsorbed, you should get to enjoy a shapelier butt and a subtle lift for as long as two years.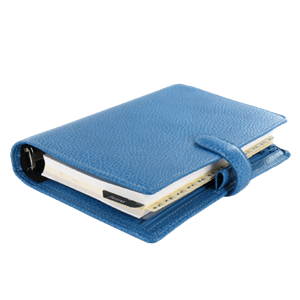 A Fuller Butt Without Surgery
If you cannot get the buttocks shape you would like through endless squats, but would like to avoid surgery, schedule an appointment at ZO Skin Centre® in Pasadena, CA to find out more regarding the Sculptra® butt lift. A nonsurgical alternative to buttocks augmentation with silicone implants or a Brazilian butt lift (fat transfer), the Sculptra® butt lift will enhance the contours of your lower body without any stitches or downtime. Contact ZO Skin Centre® Pasadena, CA to find out more information on the Sculptra® butt lift along with other nonsurgical treatments.