Rejuvenate wrinkled, acne-scarred, sun-damaged, discolored and/or uneven facial skin with our Clear + Brilliant® laser technology at ZO Skin Centre® Pasadena, CA. If chemical peels, facial treatments, and other aesthetic approaches are not giving you the dramatic results you deserve, you may need to go a step further and request a consultation for laser skin resurfacing. Our renowned dermatology and aesthetics team can address your concerns with your skin more effectively with lasers. While it is true that laser skin resurfacing requires some downtime after the treatment, the results are worth the sacrifice. Our aesthetic professionals will do their best to make you comfortable. We may also provide you with the option of having a topical numbing cream applied to your skin before the laser session. Schedule an appointment for a consultation or walk into our ZO Skin Centre® to learn more about our Clear + Brilliant® laser and how laser skin resurfacing can benefit your skin.
Laser Skin Resurfacing Reviews
"Just need to be honest for sec, I seriously feel like i've tried almost all the skincare places/people in los angeles and cannot stand the fact that i've never known about ZO skin center until now. I, also, completely loathe the fact that i've wasted thousands of dollars on other estheticians who did not understand my skin and all the money i put into products and facials never brought the same results that these guys have AND I've only had three treatments here so far. Claudia handled all of my skin needs and after seeing her three times, I decided I am not going anywhere else. I've received lasers, peels, facials of all kinds, and nothing compared to the service i received from Claudia who truly cared for my skin and addressed all my concerns. The most important thing I want to say up font though is the fact that ***they are affordable*** and do not rip you off. you will 100% get your money's worth. I am not joking because I have been bamboozled by so many facial, skincare centers and due to my clear vulnerability and desire to perfect my skin, I have handed people money for nothing. A deep cleansing facial is UNDER $200 and a dermafrack treatment is ALSO under $200. They also don't shove products in your face and force you to purchase anything you don't want or need. Claudia gave me a free cleanser and only had me to use their cleansing pads ($35.) She also taught me the beauty of simplicity by using less products on my face. So, i'm not quite sure how/why everyone is saying they make you buy products... my experience here has only been peaceful, calm, and most importantly, simple. I used to go to RejuvaYou in pasadena for my Spectra Laser treatments, but after raising the price of each treatment to $300 this past January, I decided to search for another option. I found ZO Skin Center which immediately made me feel apprehensive, or rather, intimidated, by the name "Obaji" who we all know touts greatness in their products. I literally thought, "this place is going to empty my pockets for certain." Well, I was wrong. My skin has never looked better than any laser treatment I received and Claudia really understood what I needed. After just one visit, my skin was clear and smooth and I left paying half of what I'd pay for a Spectra Laser treatment at RejuvaYou. My second treatment was the dermafrack, which to be honest, is extremely painful and hard to undergo, but well worth it. Just running my hands across my cheeks in the shower has never felt so smooth. i highly recommend getting that done. I have also never received so many compliments about my skin and its new complexion. I 100% recommend ZO skin care and please ask for Claudia. She has literally been a life-saver for me."
- F.O. /
Yelp /
Mar 08, 2018
"Really loved the ZO Obagi Skin care! Thanks guys specially Ms Anita for helping my skin clearer than it's ever been!"
- C.Q. /
Yelp /
Oct 14, 2020
"I had the ZO Ultimate Regeneration Treatment with Claudia. She is amazing and very knowledgeable! She could tell I'm a side sleeper by looking at my skin knowledgeable. After my treatment, I had an e-consult with Mae. She created a skin care regimen for me to address the acne on my chin. Shelly helped me color code my regimen so it's easier to follow. And, she also helped me find the best deals so I don't have to break the bank. Overall amazing experience!!! I can't wait to be back and start this skin care journey with them.(PS there's parking in the back of the building)"
- A.L. /
Yelp /
Sep 11, 2021
"I saw Jameson at ZO Skin center. I went in for Botox and fillers. he was professional, friendly, knowledgeable and clearly engaged with what treatment options I wanted. he took his time and listened carefully to my concerns and explained in depth what would work for what look I was trying to achieve.  he also recommended a skin care treatment/regiment that would help with damaged skin, dryness and redness I have. after a week and half of following his precise instructions and recommended products from ZO skin care line I couldn't be happier with the results I'm seeing so far. Im looking forward to following up with jameson for all of my future skin care/Botox/fillers needs. well done Jameson and the staff at ZO for making me feel so welcomed and comfortable."
- M.A. /
Yelp /
Sep 16, 2022
Previous
Next
Laser skin resurfacing candidates may have one or many skin conditions to treat in order to qualify for this type of rejuvenation treatment. This treatment is appropriate for:
Wrinkles and fine lines
Lax skin
Vascular lesions
Large pores
Age spots
Sun damage
Acne
Rosacea
Hyperpigmentation
Uneven skin tone
Rough texture
Freckles
Scars
Each laser skin resurfacing treatment is unique. During your personalized procedure planning, our highly trained medical staff will help you select the techniques and laser to perform your treatment. Our lasers perform at various strengths and settings, which can be customized for all our patients. You can expect to wear protective eyewear while the laser is on and recline in our comfortable chair.
No matter which laser is selected for your skin condition, you can expect some downtime after the treatment. Your skin will be sensitive to the touch, vulnerable to sun exposure, and will begin to crust and flake off in the 1 – 2 week healing process. Pulling at your skin or picking off flaky patches may cause damage or scarring to your skin. We will provide you with aftercare instructions on how to best care for your treatment area; however, the main goal should be to keep your face protected from the sun with sunscreen and cleanse it as instructed.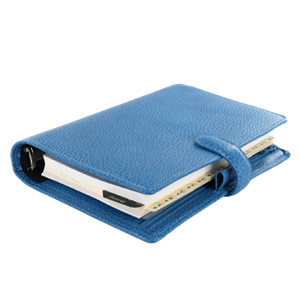 Plan Your Procedure
Recovery Time

1 Week

Average Procedure Time

20 - 60 Minutes
Contact Us
Target & Treat With Lasers
With so many options in laser skin resurfacing treatments, it can be overwhelming to make that decision on your own. We are here to help you select the right treatment through detailed skin analysis and knowledge of our services and products. Call and schedule your consultation today!
Related Treatments