Dermal fillers of the Restylane® family produce stunning results augmenting the lips and filling out moderate-to-severe facial wrinkles and folds (lines presenting from the nose to the corners of your mouth called nasolabial folds). At ZO Skin Centre® Pasadena, you can learn about all the exciting ways our Restlyane® products can enhance your beauty in a consultation for our cosmetic injectables. Made with varying consistencies and strengths of hyaluronic acid (HA), we can inject Restylane®, Restylane® Silk, Restylane® Lyft, Restylane® Refyne, and Restylane® Defyne. The Food and Drug Administration (FDA) has approved the use of Restylane® injections for men and women over the age of 21 to plump the lips, reshape the contour of the face, and smooth out lines and wrinkles. Talk with one of our friendly ZO Skin Centre® staff members on how to schedule an appointment or sign up online now for your rejuvenation consultation.
Restylane® Family Products
Longing for luscious lips? We can inject your lips with Restylane® Silk to plump your pout for impressive, sensual lips. As an added benefit, Restylane® can also fill out tissue loss around the mouth thus easing the appearance of wrinkles. It is also a thinner product than the original Restylane® product, which makes it a standout lip augmentation injectable. Your Restylane® Silk results may last up to a year and will require maintenance injections.
Restylane® Lyft works wonders increasing the size and shape of the lips, and easing wrinkles, expression lines, Crow's feet, acne scars, gaunt cheeks, and collagen loss due to aging. We have also treated patients with deep tear troughs, dark circles under their eyes, sagging brows, and more with Restylane® Lyft.
One of the newest Restylane® products is Restylane® Defyne, which produces subtle changes in the expression lines on your face to prevent looking "like you've had work done." Given at mid-to-deep levels of injection, Restylane® Defyne augments your facial skin within the deep nasolabial folds and marionette lines.
Also approved recently in the United States, Restylane® Refyne is now available and can provide you with a significant improvement and fullness to moderate-to severe facial wrinkles and folds.
Reviews
"As always I had a great experience. My facial was done professionally by Claudia. She is excellent! She is very knowledgable and had great hands. Will be returning again!"
- D.L. /
Yelp /
Mar 12, 2021
"It was a great experience with Zo skin, this is my first time to try E-consult during the COVID. I placed the products with clinic and request for shipping to my house. Looking forward to seeing the changes of my skin."
- C.C. /
Yelp /
May 27, 2021
"I am truely happy with Zo Skin Health products and the service of their health care providers. The Obaji medical staff make me feel welcomed and truely care about my journey to healthy youthful skin!!"
- S.W. /
Yelp /
Apr 29, 2021
"Anita was very helpful and explained thoroughly her plan for my facial treatment. The staff are professional especially with the COVID 19. They made sure they sanitize the room every after use. I will definitely recommend them  to my friends and family."
- A.S. /
Yelp /
Feb 28, 2021
"Our family has been using their products for the awhile now. We love them. Recently I started dealing with Shelly at the Pasadena location and she is quick and Efficient! Be sure and try them- you won't be sorry!"
- S.P. /
Yelp /
Feb 26, 2021
Previous
Next
Men and women (over the age of 21) with aging skin, wrinkles in the mid-face, skin atrophy, or simply wanting to experiment with plumping the lips for the first time, will receive a one-on-one consultation at our practice. This particular injectable is also infused with lidocaine to help dull the sensations of the needle, which makes this an ideal filler for patients who are needle shy. Candidates who have a history of severe allergic reactions should make our team aware of your specific allergies.
In our practice, we will escort you to one of our treatment rooms to prepare you for your Restylane® injections. Your skin will be cleansed to remove makeup or bacteria that could jeopardize the injection site for risks of infection. Then, we will mark the area where the injections will be placed. Our highly trained injector will then introduce the needle into your skin to administer the Restylane®. It may take several injections to get the desired result. You can expect to have a repeat injection session in about a year to continue looking replenished with fuller skin or lips.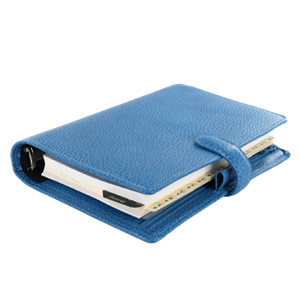 Plan Your Procedure
Average Procedure Time

30 Minutes
Contact Us
If you want to have the "wow factor" to your skin and/or lips, we can offer you a consultation for Restylane® at the ZO Skin Centre®. Restylane® injections have the objective of providing you with replenished skin where tissue was lost from age, weight loss, or scarring. Plus, Restylane® can also amplify the look of your lips. We look forward to meeting you for a consultation at ZO Skin Centre® Pasadena or for a follow-up appointment.
Related Treatments