Selecting the ZO® Ultimate Regeneration Treatment is a popular choice when you just can't decide if your skin needs hydration or if you want to remedy uneven skin tone, sun damage, congested or dull skin, acne, or fine lines and wrinkles. Our ZO Skin Centre® Pasadena, CA patients rave about their youthful-looking, brilliant skin after a ZO® Ultimate Regeneration Treatment. Your skin health needs are paramount, and we will customize this treatment just for your needs. Our medical aestheticians will use a HydraFacial MD® or SilkPeel® technology to maximize your results.
ZO® Ultimate Regeneration Reviews
"Had a terrific facial, the recommendation was for a hydrofacial. My aesthetician Claudia was very knowledgeable and skillful I will be recommending Claudia and this pampering but very noticeably improved skin service!"
- M.U. /
Yelp /
Dec 29, 2017
"I booked a hydrafacial with Natalia and had a wonderful experience. Natalia is knowledgeable and patient -- explaining the entire process and products. My skin felt cleaned and bright. I would definitely recommend this facial to boost your skincare regime."
- J.C. /
Yelp /
Feb 09, 2018
"I had the ZO Ultimate Regeneration Treatment with Claudia. She is amazing and very knowledgeable! She could tell I'm a side sleeper by looking at my skin knowledgeable. After my treatment, I had an e-consult with Mae. She created a skin care regimen for me to address the acne on my chin. Shelly helped me color code my regimen so it's easier to follow. And, she also helped me find the best deals so I don't have to break the bank. Overall amazing experience!!! I can't wait to be back and start this skin care journey with them.(PS there's parking in the back of the building)"
- A.L. /
Yelp /
Sep 11, 2021
"Just need to be honest for sec, I seriously feel like i've tried almost all the skincare places/people in los angeles and cannot stand the fact that i've never known about ZO skin center until now. I, also, completely loathe the fact that i've wasted thousands of dollars on other estheticians who did not understand my skin and all the money i put into products and facials never brought the same results that these guys have AND I've only had three treatments here so far. Claudia handled all of my skin needs and after seeing her three times, I decided I am not going anywhere else. I've received lasers, peels, facials of all kinds, and nothing compared to the service i received from Claudia who truly cared for my skin and addressed all my concerns. The most important thing I want to say up font though is the fact that ***they are affordable*** and do not rip you off. you will 100% get your money's worth. I am not joking because I have been bamboozled by so many facial, skincare centers and due to my clear vulnerability and desire to perfect my skin, I have handed people money for nothing. A deep cleansing facial is UNDER $200 and a dermafrack treatment is ALSO under $200. They also don't shove products in your face and force you to purchase anything you don't want or need. Claudia gave me a free cleanser and only had me to use their cleansing pads ($35.) She also taught me the beauty of simplicity by using less products on my face. So, i'm not quite sure how/why everyone is saying they make you buy products... my experience here has only been peaceful, calm, and most importantly, simple. I used to go to RejuvaYou in pasadena for my Spectra Laser treatments, but after raising the price of each treatment to $300 this past January, I decided to search for another option. I found ZO Skin Center which immediately made me feel apprehensive, or rather, intimidated, by the name "Obaji" who we all know touts greatness in their products. I literally thought, "this place is going to empty my pockets for certain." Well, I was wrong. My skin has never looked better than any laser treatment I received and Claudia really understood what I needed. After just one visit, my skin was clear and smooth and I left paying half of what I'd pay for a Spectra Laser treatment at RejuvaYou. My second treatment was the dermafrack, which to be honest, is extremely painful and hard to undergo, but well worth it. Just running my hands across my cheeks in the shower has never felt so smooth. i highly recommend getting that done. I have also never received so many compliments about my skin and its new complexion. I 100% recommend ZO skin care and please ask for Claudia. She has literally been a life-saver for me."
- F.O. /
Yelp /
Mar 08, 2018
Previous
Next
If you want deep cleansing and exfoliation, you should ask about our ZO® Ultimate Regeneration Treatment. Candidates for this facial treatment have a combination of moderate skin conditions such as dryness, wrinkles, rough skin texture, scarring, pigmentation issues, and more. While this is not a one-size-fits-all type of skin treatment, it is suitable for all skin types. During your skin analysis, we will determine what type of skin you have and which conditions should be addressed first with the ZO® Ultimate Regeneration Treatment.
Your ZO® Ultimate Regeneration Treatment will begin with a gentle cleansing of the skin. During your facial treatment, our medical aesthetician will massage your face from the forehead to the eye area, mouth area, and then finally the neck and chest. Then we will perform the HydraFacial® MD, which is a handheld technology we glide over your skin to cleanse and exfoliate from your forehead to décolleté. Antioxidants, peptides, and hyaluronic acid are super-solutions for hydration, protection, and anti-aging benefits. If your skin requires extractions, we can perform that as well. The types of polishes, serums, and functional hydration we will apply to your skin will be determined at your consultation. We believe each patient should have his or her own ZO® Ultimate Regeneration Treatment unique blend of ZO® Skin Health products designed for their skin. We will do the same for you. Plus, we also apply a sun screen to your face to protect your delicate, pampered skin. This facial treatment lasts 60 – 80 minutes. Allow for extra time if you select additional ZO® Facial Treatment Enhancements.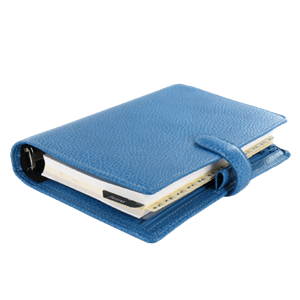 Plan Your Procedure
Average Cost

$200

-

$325

Average Procedure Time

60 - 80 Minutes
Contact Us
The Ultimate Luxury Facial
The ZO® Ultimate Regeneration Treatment is much more than a deep cleanse of your skin. Our experienced medical aestheticians will help you decide which facial treatment is best for your skin. Don't forget to ask about our custom ZO® Facial Treatment Enhancements to take your ZO® Ultimate Regeneration Treatment to a whole new level. Call today.
Related Treatments