Indulge your skin at home with our signature ZO® At-Home Peels for your own personal spa day. Brighten and improve the texture of your skin. Have a complexion your friends and family will envy. Once you have consulted with one of our experienced ZO® Skin Health consultants, you will be advised as to which ZO® At-Home Peel is right for you, such as the ZO® Retinol Stimulation Peel™ or the InvisaPeel™. They will not be performed by a trained medical professional, so the ZO® At-Home Peels do not have the same strength as our in-house Custom ZO® Peels. However, you will still have a peel that will work beautifully and powerfully at smoothing and rejuvenating your facial skin.
Reviews
"As always I had a great experience. My facial was done professionally by Claudia. She is excellent! She is very knowledgable and had great hands. Will be returning again!"
- D.L. /
Yelp /
Mar 12, 2021
"I saw Jameson at ZO Skin center. I went in for Botox and fillers. he was professional, friendly, knowledgeable and clearly engaged with what treatment options I wanted. he took his time and listened carefully to my concerns and explained in depth what would work for what look I was trying to achieve.  he also recommended a skin care treatment/regiment that would help with damaged skin, dryness and redness I have. after a week and half of following his precise instructions and recommended products from ZO skin care line I couldn't be happier with the results I'm seeing so far. Im looking forward to following up with jameson for all of my future skin care/Botox/fillers needs. well done Jameson and the staff at ZO for making me feel so welcomed and comfortable."
- M.A. /
Yelp /
Sep 16, 2022
"Serene Obagi is a miracle worker! She has completely transformed my skin and facial asymmetry, which I have suffered from for years. She is kind, patient, hilarious and seriously amazing. Serene was able to restore balance and harmony to my face after some various filler mishaps and has left me looking clear, bright and feeling beautiful. I recommend her to every person I ever talk to! I go to the ZO clinic in Pasadena, and their staff is always welcoming and willing to accommodate my busy work schedule. I recommended Serene to my mom who goes to her in Newport and Laguna as well, Serene actually makes the effort to get to know her clients and hops around to all of the clinics to deliver the best possible services for whatever your concerns are, from acne to liquid facelifts to skin brightening. You also can't beat Obagi's ZO skincare which is the best medical grade skincare I have ever used.  Thank you SO much Serene and ZO Pasadena!!! :)"
- L.R. /
Yelp /
Jun 24, 2022
"Serene Obagi has been my nurse and skin guru for the past few months.  I can also say she's been my angel because she has transformed my skin and has made me feel and look my best! She makes sure to customize my skincare regimen and follows up every 4-6 weeks to check on my progress. She is caring, professional and so knowledgeable! Just look at my before and after picture (i had really bad hyperpigmentation and she was able to help me get rid of every single and dark spot!!)  I always hated everything about my skin and was so embarrassed by it since a teenager :( thanks to Serene and the Zo products, i now have healthy, clear and vibrant skin- i have never received so many compliments on how good my skin looks- it's amazing how these products work like magic. Just be patient and trust the process!! I go to the clinic in Pasadena and all the staff there are always so very friendly and welcoming!"
- T.H. /
Yelp /
Jun 16, 2022
"I had the ZO Ultimate Regeneration Treatment with Claudia. She is amazing and very knowledgeable! She could tell I'm a side sleeper by looking at my skin knowledgeable. After my treatment, I had an e-consult with Mae. She created a skin care regimen for me to address the acne on my chin. Shelly helped me color code my regimen so it's easier to follow. And, she also helped me find the best deals so I don't have to break the bank. Overall amazing experience!!! I can't wait to be back and start this skin care journey with them.(PS there's parking in the back of the building)"
- A.L. /
Yelp /
Sep 11, 2021
Previous
Next
If you want to continue feeling and seeing the benefits of exfoliation and the improved texture of your skin, you may want to consider doing a ZO® Peel at home. We can assess your readiness for ZO® At-Home Peels at a consultation in our office, show you what product to use, and demonstrate how to administer them at home. Your skin may present:
Acne
Sun damage
Discoloration
Flaky skin
Rough patches
Age lines
Clogged pores
When you purchase your ZO® At-Home Peel in our store, one of our medical aestheticians or skin health consultants will explain to you how to use the product selected for your skin. A skin analysis should pinpoint what peel your skin will need. We have peels for moderate exfoliation to ones with a more intensive smoothing result. Once you perform your peel, you will notice that your skin will feel smoother and look brighter and tighter with little to no downtime afterward.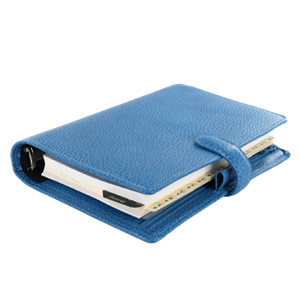 Your Personal Spa Day At Home
Vibrant, healthy, facial skin can be obtained outside our office with our signature ZO® At-Home Skin Health products. The gentle exfoliation will allow your skin to have a renewed glow with a clearer complexion and be softer to the touch. Adding a ZO® At-Home Peel can be a rewarding addition to your skin care regimen. Call and set up an appointment so that we can instruct you on how to get started. Come see any of our skin health consultants and we'll make sure you receive the attention you deserve!
Related Treatments