Indulge your skin at home with our signature ZO® At-Home Peels for your own personal spa day. Brighten and improve the texture of your skin. Have a complexion your friends and family will envy. Once you have consulted with one of our experienced ZO® Skin Health consultants, you will be advised as to which ZO® At-Home Peel is right for you, such as the ZO® Retinol Stimulation Peel™ or the InvisaPeel™. They will not be performed by a trained medical professional, so the ZO® At-Home Peels do not have the same strength as our in-house Custom ZO® Peels. However, you will still have a peel that will work beautifully and powerfully at smoothing and rejuvenating your facial skin.
Reviews
"As always I had a great experience. My facial was done professionally by Claudia. She is excellent! She is very knowledgable and had great hands. Will be returning again!"
- D.L. /
Yelp /
Mar 12, 2021
"It was a great experience with Zo skin, this is my first time to try E-consult during the COVID. I placed the products with clinic and request for shipping to my house. Looking forward to seeing the changes of my skin."
- C.C. /
Yelp /
May 27, 2021
"I am truely happy with Zo Skin Health products and the service of their health care providers. The Obaji medical staff make me feel welcomed and truely care about my journey to healthy youthful skin!!"
- S.W. /
Yelp /
Apr 29, 2021
"Anita was very helpful and explained thoroughly her plan for my facial treatment. The staff are professional especially with the COVID 19. They made sure they sanitize the room every after use. I will definitely recommend them  to my friends and family."
- A.S. /
Yelp /
Feb 28, 2021
"Our family has been using their products for the awhile now. We love them. Recently I started dealing with Shelly at the Pasadena location and she is quick and Efficient! Be sure and try them- you won't be sorry!"
- S.P. /
Yelp /
Feb 26, 2021
Previous
Next
If you want to continue feeling and seeing the benefits of exfoliation and the improved texture of your skin, you may want to consider doing a ZO® Peel at home. We can assess your readiness for ZO® At-Home Peels at a consultation in our office, show you what product to use, and demonstrate how to administer them at home. Your skin may present:
Acne
Sun damage
Discoloration
Flaky skin
Rough patches
Age lines
Clogged pores
When you purchase your ZO® At-Home Peel in our store, one of our medical aestheticians or skin health consultants will explain to you how to use the product selected for your skin. A skin analysis should pinpoint what peel your skin will need. We have peels for moderate exfoliation to ones with a more intensive smoothing result. Once you perform your peel, you will notice that your skin will feel smoother and look brighter and tighter with little to no downtime afterward.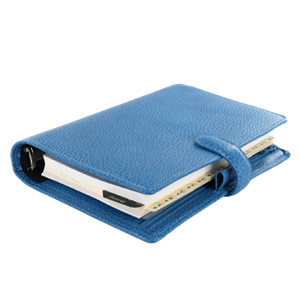 Your Personal Spa Day At Home
Vibrant, healthy, facial skin can be obtained outside our office with our signature ZO® At-Home Skin Health products. The gentle exfoliation will allow your skin to have a renewed glow with a clearer complexion and be softer to the touch. Adding a ZO® At-Home Peel can be a rewarding addition to your skin care regimen. Call and set up an appointment so that we can instruct you on how to get started. Come see any of our skin health consultants and we'll make sure you receive the attention you deserve!
Related Treatments