Want luminous skin? Your complexion can look brighter and healthier with our potent ZO® Skin Brightening Treatment. At ZO® Skin Centre in Pasadena, CA, this facial treatment targets uneven skin tone, sun damage, and skin discoloration. Our medical aestheticians will apply our ZO® Skin Brightening Treatment with green tea extract to impede pigmentation production and an amino acid complex to restock important lipids into the skin. Then, we will complete your treatment with an application of antioxidants, coenzymes, and a sun screen. This combination will repair the skin barrier, slow down how fast your skin produces melanin, and stimulate healthy skin cell growth. Call and schedule a consultation for an exclusive ZO® Skin Brightening Treatment to achieve stunning skin.
ZO® Skin Brightening Treatment Reviews
We like to offer our patients of all skin types with splotchy, lackluster skin the ZO® Skin Brightening Treatment. A candidate for this particular facial treatment may have noticeable brown spots on their skin, discoloration, and uneven skin tone. If your skin has taken the brunt of the effects from the sun, medications, or hormones, you may qualify for our ZO® Skin Brightening Treatment. Even stress can cause your gorgeous skin to not look its best. We invite you in for the skin health benefits of this treatment, but we also hope you feel at ease in our pampering environment.
Relax in one of our treatment rooms for an hour with a medical aesthetician for the ZO® Skin Brightening Treatment. Once you are lying comfortably on your back with your hair protected, we will cleanse your face before exfoliation. Our medical aesthetician will massage your face, neck, and part of your chest with all products. Once all of the crystals from the exfoliator have been massaged into the skin, they will be removed with a warm, damp towel. Lastly, we will apply our exclusive brightening masque. We will remove the masque with great care before applying any other serum or sun screen. Our ZO® Skin Brightening Treatment should improve your skin's tone and texture, give it better color, and diminish some discoloration (dark spots, pigmentation, or sun damage).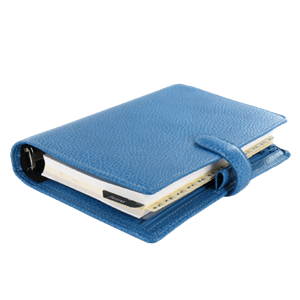 Plan Your Procedure
Average Cost

$165

-

$200

Average Procedure Time

60 Minutes
Contact Us
Brighter, More Even Color
While some facial treatments will improve how your skin feels, our ZO® Skin Brightening Treatment will help lighten the dark spots or reinvigorate your skin color with a facial. Not sure if this is the right treatment for you? Not to worry! We will assess your skin before beginning any type of treatment. Our medical aestheticians will customize a plan just for your needs and skin type during your first appointment. We look forward to meeting you. Request a consultation today.
Related Treatments