Have you thought about having an anti-aging treatment that will ease frown and scowl lines on your forehead and around your eyes? At the ZO Skin Centre® Pasadena, CA, we have cosmetic injections of Xeomin® available for men and women 18 years old or older. Similar to BOTOX®, this injectable wrinkle relaxer is the purest in form (no additives) compared to the other products made with the active ingredient incobotulinumtoxin A. Xeomin® will temporarily suppress muscle movements where injected (in your aging facial furrows and folds, Crow's feet, glabellar lines, and around the eyes). You will look refreshed and less tired or angry for 3 – 4 months before your next maintenance injections will need to be performed.
Reviews
"As always I had a great experience. My facial was done professionally by Claudia. She is excellent! She is very knowledgable and had great hands. Will be returning again!"
- D.L. /
Yelp /
Mar 12, 2021
"It was a great experience with Zo skin, this is my first time to try E-consult during the COVID. I placed the products with clinic and request for shipping to my house. Looking forward to seeing the changes of my skin."
- C.C. /
Yelp /
May 27, 2021
"I am truely happy with Zo Skin Health products and the service of their health care providers. The Obaji medical staff make me feel welcomed and truely care about my journey to healthy youthful skin!!"
- S.W. /
Yelp /
Apr 29, 2021
"Anita was very helpful and explained thoroughly her plan for my facial treatment. The staff are professional especially with the COVID 19. They made sure they sanitize the room every after use. I will definitely recommend them  to my friends and family."
- A.S. /
Yelp /
Feb 28, 2021
"Our family has been using their products for the awhile now. We love them. Recently I started dealing with Shelly at the Pasadena location and she is quick and Efficient! Be sure and try them- you won't be sorry!"
- S.P. /
Yelp /
Feb 26, 2021
Previous
Next
Xeomin® is a wonderful medication for male and female patients 18 years old or older exhibiting:
Moderate to severe scowl lines between the eyebrows and facial wrinkles
Blepharospasms (eyelid twitching)
Cervical dystonia (spasms in the neck)
We will conduct a short examination of your face and ask specific questions about your health history to make sure that you are appropriate for this drug.
Xeomin® injection appointments are a relatively quick treatment. If you prefer to numb the area before injections, we can also provide a topical anesthetic to the skin. The injector will mark your skin with a removable marker and may make several injections in one area to accomplish your aesthetic goals. Results of a Xeomin® treatment will take several days to develop and last for 3 months at a time. If you experience any excessive side effects such as swelling, pain, or you feel like you are having an allergic reaction to the medication, call our office right away.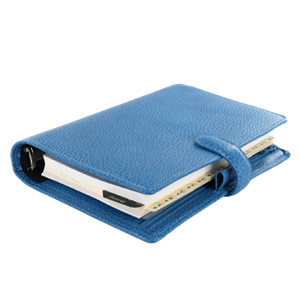 Plan Your Procedure
Average Procedure Time

15 Minutes
Contact Us
You can have smoother, younger-looking skin with injections of Xeomin® at the ZO Skin Centre® Pasadena, CA. While you will have to wait for a few days to see the result of your investment, after a Xeomin® treatment there is no downtime, and most patients may resume normal activities. Let us help you decide which wrinkle relaxer is right for your skin today.