Have you noticed that you are seeing less of your hair on your scalp and finding more hair than usual on the bathroom floor? You may be seeing the initial stages of alopecia. Active alopecia (hair loss) can affect men and women of all ages on the eye lashes, eyebrows, and scalp. No matter how healthy you are, anyone can suffer from hair loss. At ZO Skin Centre® Pasadena, CA, we provide a compassionate alopecia consultation to patients just beginning to see hair loss to those experiencing significant hair pattern changes.
Hereditary factors, illness, injury, nutritional deficiencies, and surgery are some of the reasons why you may have lost hair. Our medical team at the ZO Skin Centre® will talk with you to review your family history, medical history, diet and exercise regimens, medications, and more to help you figure out the source of your hair loss. Then, we can help you make an informed decision for your next steps in treatment. While we cannot cure alopecia, we can do our best to slow down the progression of the hair loss and help encourage new, healthy hair growth (if possible). It may also be necessary to refer you to a medical provider that can further address your alopecia needs with care.
Reviews
"As always I had a great experience. My facial was done professionally by Claudia. She is excellent! She is very knowledgable and had great hands. Will be returning again!"
- D.L. /
Yelp /
Mar 12, 2021
"Anita was very helpful and explained thoroughly her plan for my facial treatment. The staff are professional especially with the COVID 19. They made sure they sanitize the room every after use. I will definitely recommend them  to my friends and family."
- A.S. /
Yelp /
Feb 28, 2021
"Our family has been using their products for the awhile now. We love them. Recently I started dealing with Shelly at the Pasadena location and she is quick and Efficient! Be sure and try them- you won't be sorry!"
- S.P. /
Yelp /
Feb 26, 2021
"Great service as always. Claudia was very professional and knowledgeable! The office was adjusted to COVID 19 precautions"
- E.E. /
Yelp /
Feb 19, 2021
"61 years old and my skin has never looked better! I could not recommend enough."
- E.F. /
Yelp /
Feb 09, 2021
Previous
Next
We see patients at the ZO Skin Centre® with diverse levels of hair loss. If you are experiencing hair loss and would like to have an alopecia consultation, we would be thrilled to discuss options with you and analyze your condition. Candidates for alopecia treatment will have thinning hair due to unknown causes, autoimmune diseases, genetics, nutritional deficiencies, inflammation (scarring alopecia), and other reasons that we will discuss during your appointment.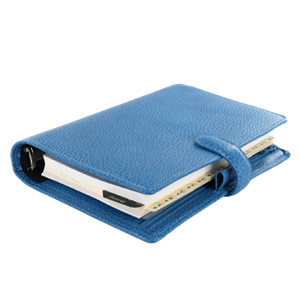 Plan Your Procedure
Average Procedure Time

30 - 45 Minutes
Contact Us
Losing your hair, whether you are male or female, can be a stressful time no matter if you are losing it one strand at a time, by the handful, or almost bald. Even if you have a family history of alopecia and are not experiencing the hair loss yet, we can discuss preventative treatments to help you plan for your genetic predisposition. We cannot cure alopecia, but our compassionate team of medical professionals will provide you with information and recommendations to help you and make the best of the situation. Schedule your ZO Skin Centre® alopecia consultation today.
Related Treatments