All of our facial treatments at ZO Skin Centre® Pasadena, CA have optional enhancements that can be added to customize the experience. Our add-on services include the ZO® Ossential® Resurfacing Treatment, oxygen therapy, a collagen masque, dermaplane treatment, HydraFacial Brightalive® Booster serum, lymphatic drainage, and microdermabrasion. As each one of our patients is unique, so is their skin. Our experienced medical aestheticians will personalize your treatment to give you the therapy your skin deserves, which can be a single or a combination of multiple enhancements. Why not try something new or ask for a recommendation on how to take your facial treatment experience to the next level? Your skin will be well cared for by our aesthetics team.
When you include oxygen therapy to your facial treatment, the oxygen is sprayed directly onto the skin to deliver a soothing vitamin-enriched mist.
When your skin needs an extra bump in firmness and hydration, our collagen masque should be your go-to facial treatment enhancement.
With a dermaplane treatment, you will receive a gentle exfoliation with a medical-grade blade that will leave your skin with a smoother texture and temporarily reduced surface facial hair.
Hydrafacial Brightalive® boost
Patented HydraFacial MD® technology meets superior ZO® Skin Health Science. This booster is designed to brighten skin tone and lessen the appearance of discoloration for an instantly gratifying glow.
HydraFacial MD® Lymphatic Drainage moves toxins out of the lymph nodes, boosting the immune system and increasing blood circulation for an instant skin glow.
When you add microdermabrasion to your facial treatment, we can remove the upper layer of your skin to rehabilitate the surface. Your skin will look clearer, feel smoother, and have better blood circulation.
ZO® Ossential® Resurfacing
Try adding the ZO® Ossential® Resurfacing Treatment to your facial treatment, especially if you have pigment-related issues with your skin. You will love the melanin-limiting kojic acids and skin brighteners to give your skin a new glow and enhance your beautiful complexion.
Reviews
"Anita Gardner NP is the Best! I come to see her for my Health Infusions. At ZO, beauty is not just about skin deep, my monthly visits at ZO for my Facials with Claudia and IV Theraphy with Anita help me look and feel better inside and out. Thank you to the ladies of ZO Skin Centre in Pasadena, I love the Power of Blue ... Anita Gardner, Claudia, Natalia, Shelly, and Angeli xoxo"
- Y.S. /
Yelp /
May 26, 2018
"Love getting my facials here. I've tried the hydrafacial and brightening. Both were amazing! I was afraid of the extraction process but it was not too painful at all. Natalia is very gentle and knowledgeable. She explained everything throughout the entire process. Everyone here is super friendly and professional especially Shelly at the front desk. She is the BEST!"
- J.F. /
Yelp /
Apr 30, 2018
"Great facial from Claudia. My skin is always glowing after. Maybe they should think anout adding a 2-3 hr special - I'd be in Heaven"
- S.W. /
Yelp /
Apr 06, 2018
"Just need to be honest for sec, I seriously feel like i've tried almost all the skincare places/people in los angeles and cannot stand the fact that i've never known about ZO skin center until now. I, also, completely loathe the fact that i've wasted thousands of dollars on other estheticians who did not understand my skin and all the money i put into products and facials never brought the same results that these guys have AND I've only had three treatments here so far. Claudia handled all of my skin needs and after seeing her three times, I decided I am not going anywhere else. I've received lasers, peels, facials of all kinds, and nothing compared to the service i received from Claudia who truly cared for my skin and addressed all my concerns. The most important thing I want to say up font though is the fact that ***they are affordable*** and do not rip you off. you will 100% get your money's worth. I am not joking because I have been bamboozled by so many facial, skincare centers and due to my clear vulnerability and desire to perfect my skin, I have handed people money for nothing. A deep cleansing facial is UNDER $200 and a dermafrack treatment is ALSO under $200. They also don't shove products in your face and force you to purchase anything you don't want or need. Claudia gave me a free cleanser and only had me to use their cleansing pads ($35.) She also taught me the beauty of simplicity by using less products on my face. So, i'm not quite sure how/why everyone is saying they make you buy products... my experience here has only been peaceful, calm, and most importantly, simple. I used to go to RejuvaYou in pasadena for my Spectra Laser treatments, but after raising the price of each treatment to $300 this past January, I decided to search for another option. I found ZO Skin Center which immediately made me feel apprehensive, or rather, intimidated, by the name "Obaji" who we all know touts greatness in their products. I literally thought, "this place is going to empty my pockets for certain." Well, I was wrong. My skin has never looked better than any laser treatment I received and Claudia really understood what I needed. After just one visit, my skin was clear and smooth and I left paying half of what I'd pay for a Spectra Laser treatment at RejuvaYou. My second treatment was the dermafrack, which to be honest, is extremely painful and hard to undergo, but well worth it. Just running my hands across my cheeks in the shower has never felt so smooth. i highly recommend getting that done. I have also never received so many compliments about my skin and its new complexion. I 100% recommend ZO skin care and please ask for Claudia. She has literally been a life-saver for me."
- F.O. /
Yelp /
Mar 08, 2018
"I booked a hydrafacial with Natalia and had a wonderful experience. Natalia is knowledgeable and patient -- explaining the entire process and products. My skin felt cleaned and bright. I would definitely recommend this facial to boost your skincare regime."
- J.C. /
Yelp /
Feb 09, 2018
Previous
Next
We will provide you with a private skin analysis before your facial treatment, and then we will make recommendations as to what enhancements will be best for your skin type. Our aesthetics team wants you to be happy with your experience at ZO Skin Centre®, and will only offer you Custom ZO® Facial Treatment Enhancements that will be a suitable choice for your skin.
Your facial treatment experience should be relaxing and our treatment rooms will offer you a sense of tranquility. Each facial treatment will have a specific technique for its application. You can expect to feel calm and comfortable throughout the appointment. We will provide you with an enjoyable facial massage as we treat your skin, and will explain in detail what you need to do for your skin to maintain long-lasting results. Throughout the treatment, we will inform you of the next step and how it will benefit your skin.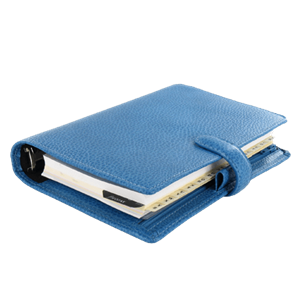 Plan Your Procedure
Average Cost

$35

-

$200

Average Procedure Time

15 - 60 Minutes
Contact Us
Our Custom ZO® Facial Treatment Enhancements go the "extra mile" for your skin when paired with one or more of our other facial treatments. When you are ready to come in to our ZO Skin Centre®, we can schedule you for a facial treatment that is beneficial for the health of your skin. If you choose to pamper your skin even further, you may select any of our add-ons (by our recommendation) to enhance your facial treatment experience. Your extra investment of time and expense will reveal itself in the radiance of your indulged skin. Call and schedule your appointment today.
Related Treatments